Connecticut Entertainer is pleased to announce that it has acquired ConnecticutPartnership.org and welcomes all readers to its newly updated platform. Connecticut Partnership was started to support the citizens of Connecticut and address the issue of poverty that has directly impacted young children, teens, parents, and communities. The platform also aimed to help small businesses recover from the losses due to the pandemic. However, it had to be dissolved due to unavoidable circumstances.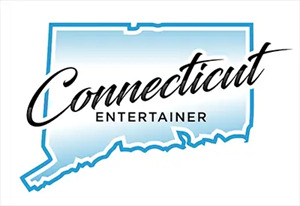 A few years ago, a few young individuals realized that Connecticut was not getting enough online attention that it truly deserves. The state needed reliable and up-to-date information for tourists, visitors, and locals who wanted to make the most of their stay. Thus came Connecticut Entertainer, which has grown into one of the most indispensable resources for all things Connecticu. From new restaurants to hotels, to must-visit tourist places and exciting things to do, this platform has got it all covered. Acquiring Connecticut Partnership takes a step ahead in honoring this beautiful state by keeping both residents and visitors updated with ongoing changes and the latest information about the state.
Connecticut Entertainer also wishes to take forward the aim of The Partnership for Connecticut in helping small businesses, including restaurants. It has put together a lot of guides to help locals and tourists find the best restaurants in Connecticut to help them attract more customers. From pizzas to lobster rolls, Italian to Chinese, steakhouses to seafood, this platform presents different eateries, including takeaways, fast foods, cafes, drive-ins, and fine dining. There are also posts about wineries, breweries, cocktail bars, and waterfront restaurants.
Connecticut is a state with lots of surprises. It always has something to offer to people of all age groups. There are amusement parks for families with children, spas for relaxing, hiking trails for fitness enthusiasts, and beaches for laid-back holidays. There is no dearth of adventure and relaxation options here. The cities are also bustling with shopping malls, designer brands, and retail outlets for shopaholics. The ski resorts and swimming lakes are perfect for family vacations. For those who are traveling to Connecticut for the first time, those who have been here a few times, those who have just moved to the state, those who have been here forever, and those who are attending universities or applying for colleges, Connecticut Entertainer is their go-to resource for anything about the state and is a name synonymous to Connecticut itself.
About Connecticut Entertainer
Connecticut Entertainer was started by Mike Wilson. Born and raised in Connecticut, Mike has always been passionate about travel, food, and adventure. As he explored new places, he realized that his own hometown needed more information to help tourists, visitors, and locals alike explore the state much better. Mike enjoys touring the state and shares his experiences with readers online.
###
Media Contact
Mike Wilson
Phone: 860-266-7443
Email: Press@ConnecticutEntertainer.com
Website: https://connecticutentertainer.com/
newsroom: news.38digitalmarket.com
Source: 38 Digital Market News
Release ID: 694390
Source published by Submit Press Release >> ConnecticutEntertainer.com Acquires ConnecticutPartnership.org, Welcomes Readers